About the author, my father, David R. Tanis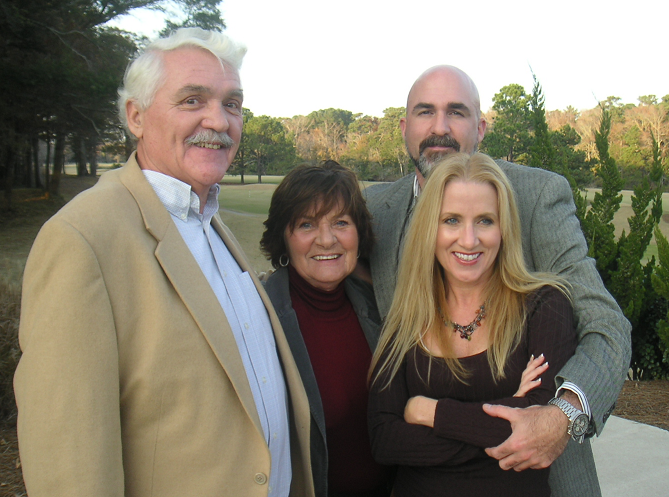 David Tanis first became enamored with writing centuries ago--well, maybe decades ago is more realistic--when he minored in English while attending Lehigh University on a basketball scholarship. He ultimately earned a degree in International Relations. Through a humble career beginning as a purchasing agent for Bloomingdales in New York then following the desire of a life-long military career with the great honor of being part of the 7th Special Forces Group (the Green Berets) of the United States Army. Tragedy struck: while on a tour of duty in Viet Nam he lost both of his legs in a mortar round attack. He came back home half of a "physical" man but he did not lose his life, as so many other brave soldiers had, and his spirit was unbroken. All odds would have seemed against the common man but my father only persevered. During the next grueling 20 months of recuperation at Walter Reed Army Hospital he had the unique experience (one that most of us wish never to endure) of determining what was next for his life.
With a persistent fortitude and the heroic support of his wife, Stefanie, he continued his education, working on a master's degree at East Carolina University and then earning a Juris Doctor degree from Wake Forest University (most likely the time when the need to wear reading glasses materialized). From that point forward he embarked on a successful career as an assistant District Attorney, a trial attorney and Judge in Forsyth County, North Carolina, ultimately building the solid base for the writings he now shares with us. My father's stories are striking when held up to his life's disappointments and accomplishments: Army Captain awarded the Bronze Star, Purple Heart, Air Medal, a publically elected official, a respected attorney and so many more not mentioned here. These stories show us the everyday difficulties, the mundane, the humor and the most grand achievements that humanity continuously and always provides us – if only we are to open our eyes to them.
These stories are sometimes simple, sometimes complex, but always entertaining. Never politically correct by any measure but at the very core written by a man who has experienced real trauma, overcome obstacles, always did what was required, achieved, failed and then succeeded. A man that has experienced so very much in his lifetime--now living out retirement with his beautiful and forever loyal wife on the Outer Banks of North Carolina and finally getting that opportunity to ply a trade for which he has so longed.
I often remember at night when I was a child how my father would never read to me from a book. Instead he would sit in his wheelchair next to my bed, telling me the most magnificent and fascinating of stories--fascinating because they were not scripted. He had the unique ability to continue the most fanciful stories for months at a time, all derived from his own on-call imagination. Remembering the simple excitement of looking forward to story time is a childhood memory I will forever hold close to my heart.
With one book currently being published, "Just Add Water", and 6 more completed but unreleased (he is retired after all, so no real reason to rush the process), David Tanis provides his distinctive view of life though the characters in his books. Of course my favorite is the hugely entertaining Hamish O'Hallorin, a small town attorney, which embodies many of the experiences that my father faced as a judge and attorney–in other words fiction sprung from reality.
If you were reading this simply looking for a resume on my father or are only impressed with the number of books sold, I am sorry. This "bio" has so much more to say. But I can assure you; I am very proud of my father and will forever respect him and his work. Most importantly, I think you, also, will be thoroughly entertained.
I love you Dad and good luck!
Steve
Most writers regard the truth as their most valuable possession, and therefore are most economical in its use.
- Mark Twain